Cast Aluminum
Residential Classic Models


For a detailed view, pricing, and
more information, select picture.
~ Giving a Future to our Past ~
The world's finest foundry-cast natural gas and faux gas lighting lamps.
Specializing in commercial grade, foundry-cast lamps that provide Old World charm and enduring quality.
Fixtures are handcrafted in the United States by skilled foundrymen and craftsmen from sand cast aluminum.


Craftsman
Model 1100
Westmoreland
Model 2300
Gothic
Model 2900
Vienna
Model 1000
Bavarian
Model 1200

8 1/4" W x 17 1/2" H

11" W x 22" H

11 1/2" W x 21" H

10 1/2" W x 22"H

12 1/2" W x 26" H
-- Click on the above lamp picture for more information. --
Cavalier
Model 1400
Cosmopolitan
Model 1600
Heritage
Model 1700
Contemporary
Model 1800
Essex
Model 1900
Washington
Model 2000

11 1/2" W x 19" H

11 1/2" W x 19" H

11 1/2" W x 19" H

16" W x 19" H

9 1/2" W x 19" H

10" W x 20" H$ 15.00
-- Click on the above lamp picture for more information. --
| | |
| --- | --- |
| | Made in the USA |
Introducing our American Made highest quality lighing line !
Curb appeal makes the first impression on your home. Use a quality cast aluminum lamp
to show you use the best material inside and outside your home.
Glass Options Available !

Electric Burners Options Available !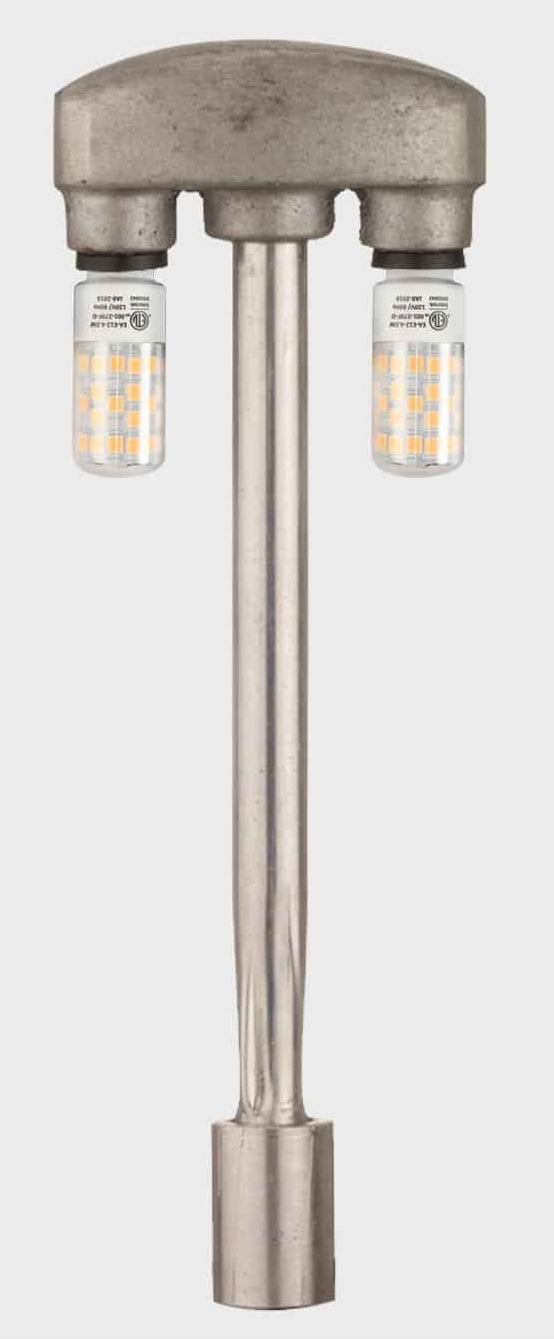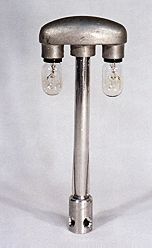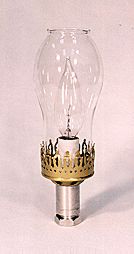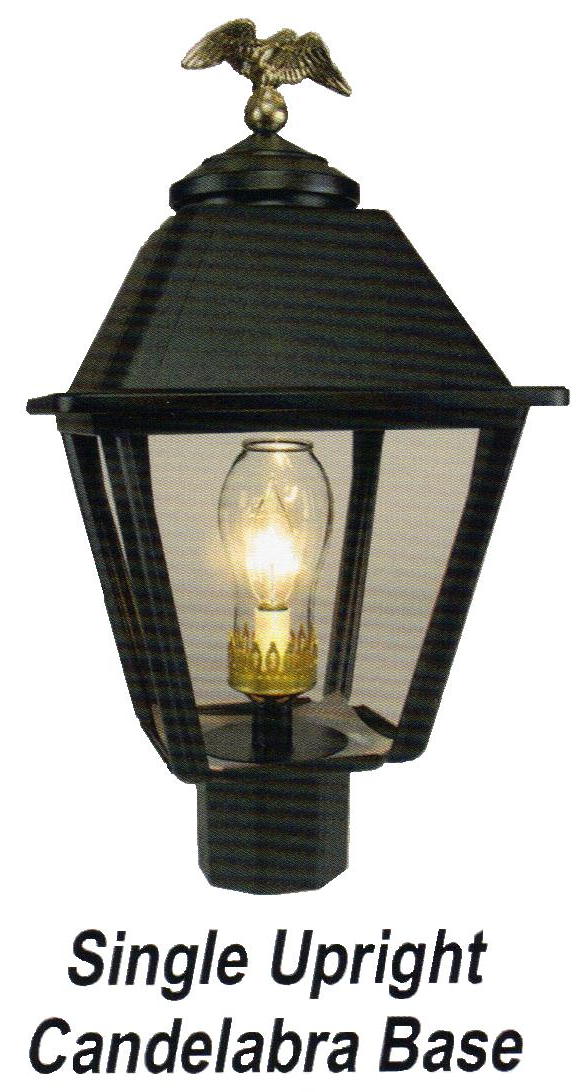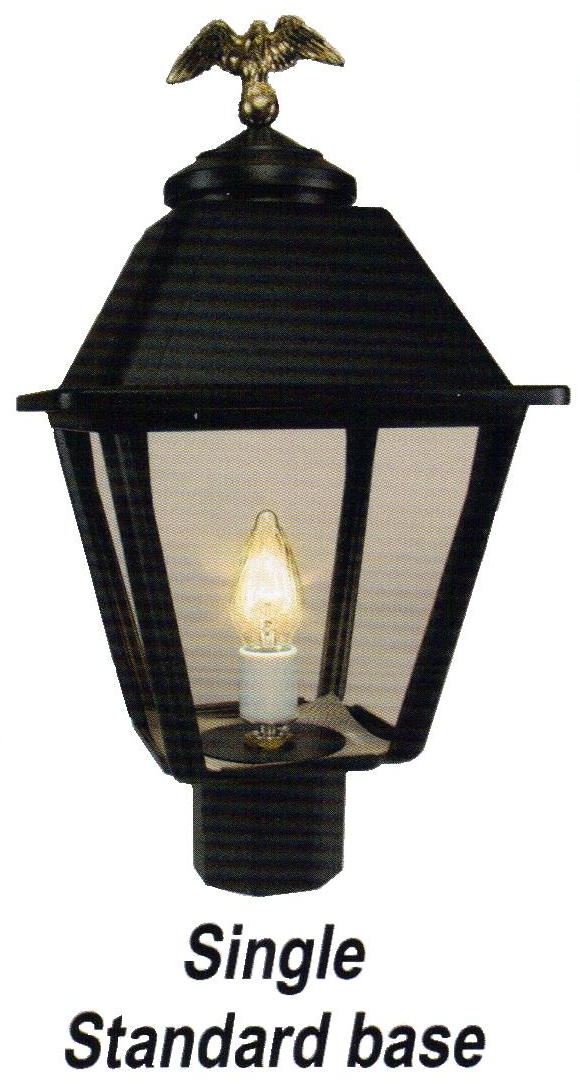 Different Gas Burners Available!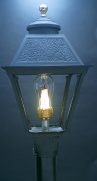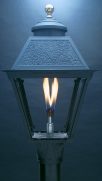 Examples of :
Upright Mantle Burner (left),
Dual Inverted Mantle Burner (center), and
Open Flame Burner (right)
Materials
All materials used are of the highest quality.



Made in the U.S.A.
by skilled craftsman.


All lamps, brackets, and pier mounts are made
of heavy cast aluminum.


Solid brass screws.


AGA approved solid brass shut-off vales.


Cast aluminum burner head with ceramic tips.


Machined aluminum burner base with air shutter,
for proper air/gas mixture.


Tempered glass.

WARRANTY

Lantern Housing: Lifetime on Aluminum Lamps


Burner Assembley: 5 Year


Paint: 90 Days (1 Year Against Peeling / Cracking)


Glass or Mantles: NONE

~ Manufacture will repair or replace at it's option, parts as listed above in the event of a
manufacturing defect in materials or workmanship.
~ Parts requiring replacement must, at the factories discretion, be returned prepaid along
with proof of purchase. Items shipped collect wuill be refused.
~ Neither Labor nor Transportation is covered in this warranty.
~ Manufacture is not responsible for any damage resulting from improper installation
labor, or installation materials.
~ Warranty does notcover damage resulting from abuse, accident, alterations, wrongful
application, or modifications to equipment.

Easy Living
Home Systems

P.O. Box 2303
Joliet, IL. 60434-2303


1-815-729-4421


Logos & Images are property of their respective companies.
Easy Living Home Systems is an Independent
Distributor / Dealer of those products.

Copyright ©1998-Present, Easy Living Home Systems, All rights reserved.