Historical Archival Information


Raymond Kienzle is a holdout from a bygone era — a full-time lamplighter for Public Service Electric & Gas.
Raymond Kienzle, a service mechanic with PSE&G is one of the few workers who specialize in working with gas street lamps.
He keeps a couple thousand gas street lamps buring that PSE&G still maintains in parts of New Jersey.

Lampadaire by Roberts-Gordon Appliance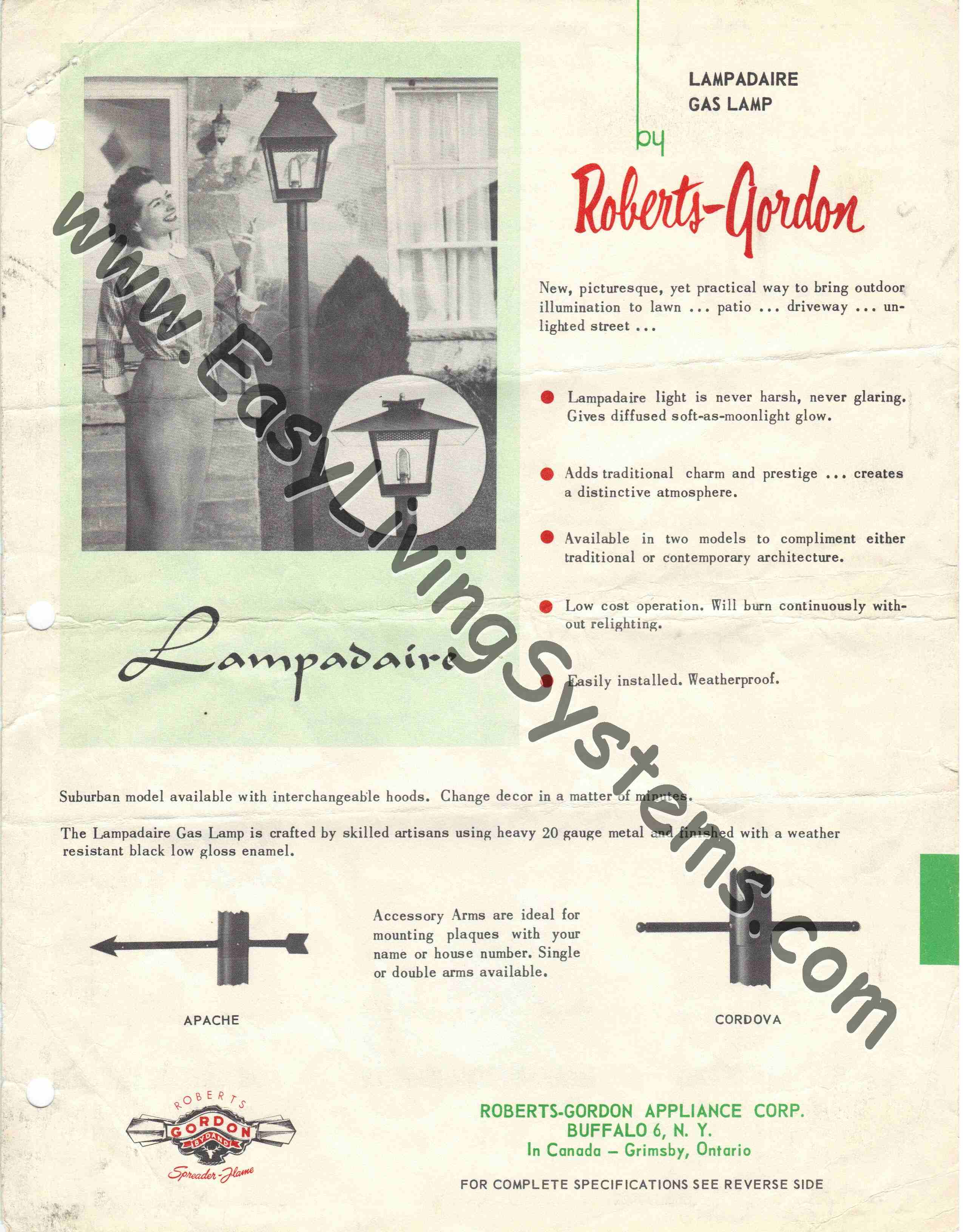 Yorktowne by Hadco
Yorktowne by Hadco
# L-1201 and # L-1202

After returning home from World War II, Howard A. Daum created the very first decorative cast aluminum
outdoor luminaire company in America. The company was Hadco. After incorporating in 1953 and growing the business for several years, Hadco moved from Pittsburght its current home in Littlestown, Pennsylvania
gaining close access to most of the foundries that were executing Howard's original designs.
In 1973, Hadco discontinued the manufacture of gas lanterns.

U.S. Gaslights by TrimbleHouse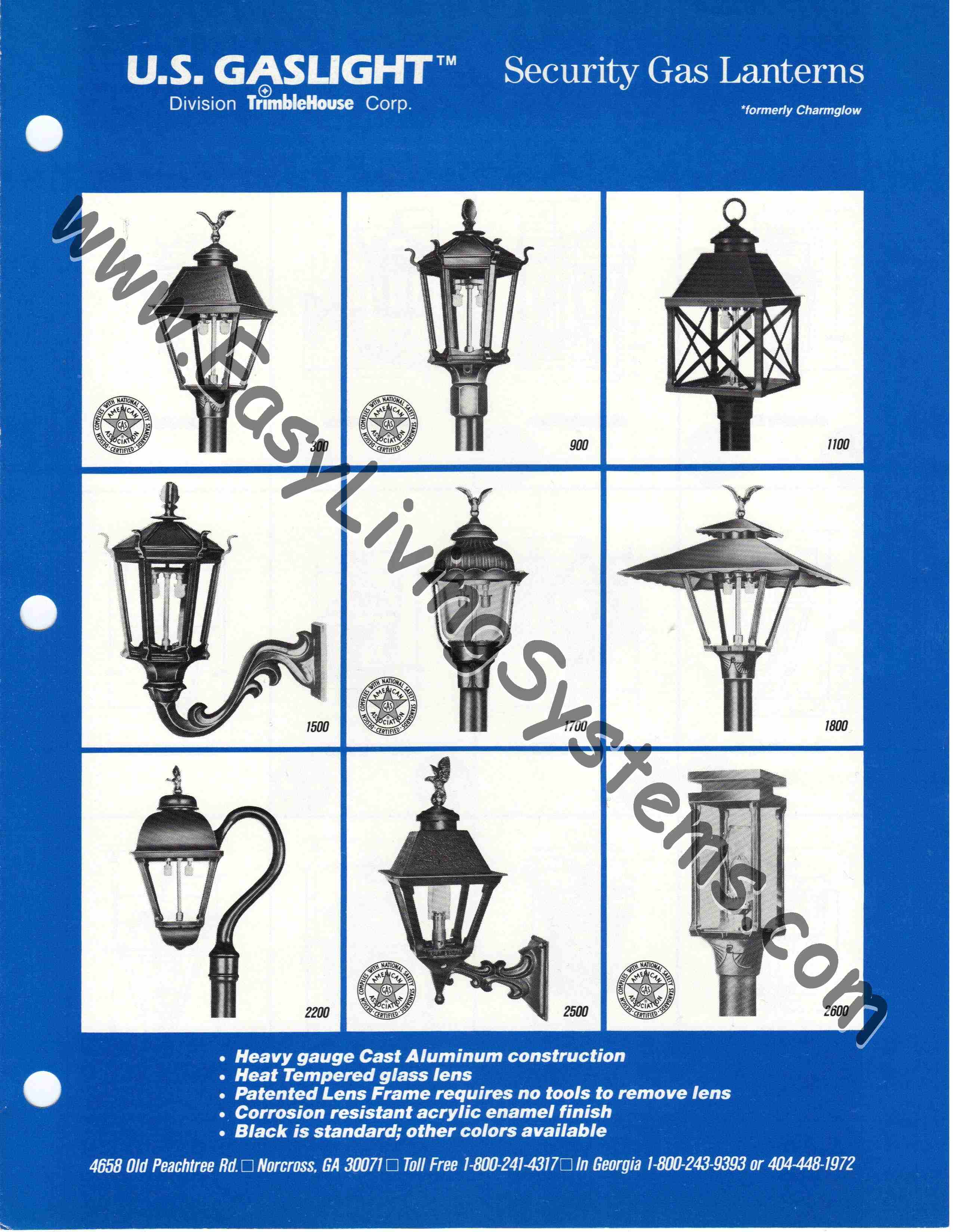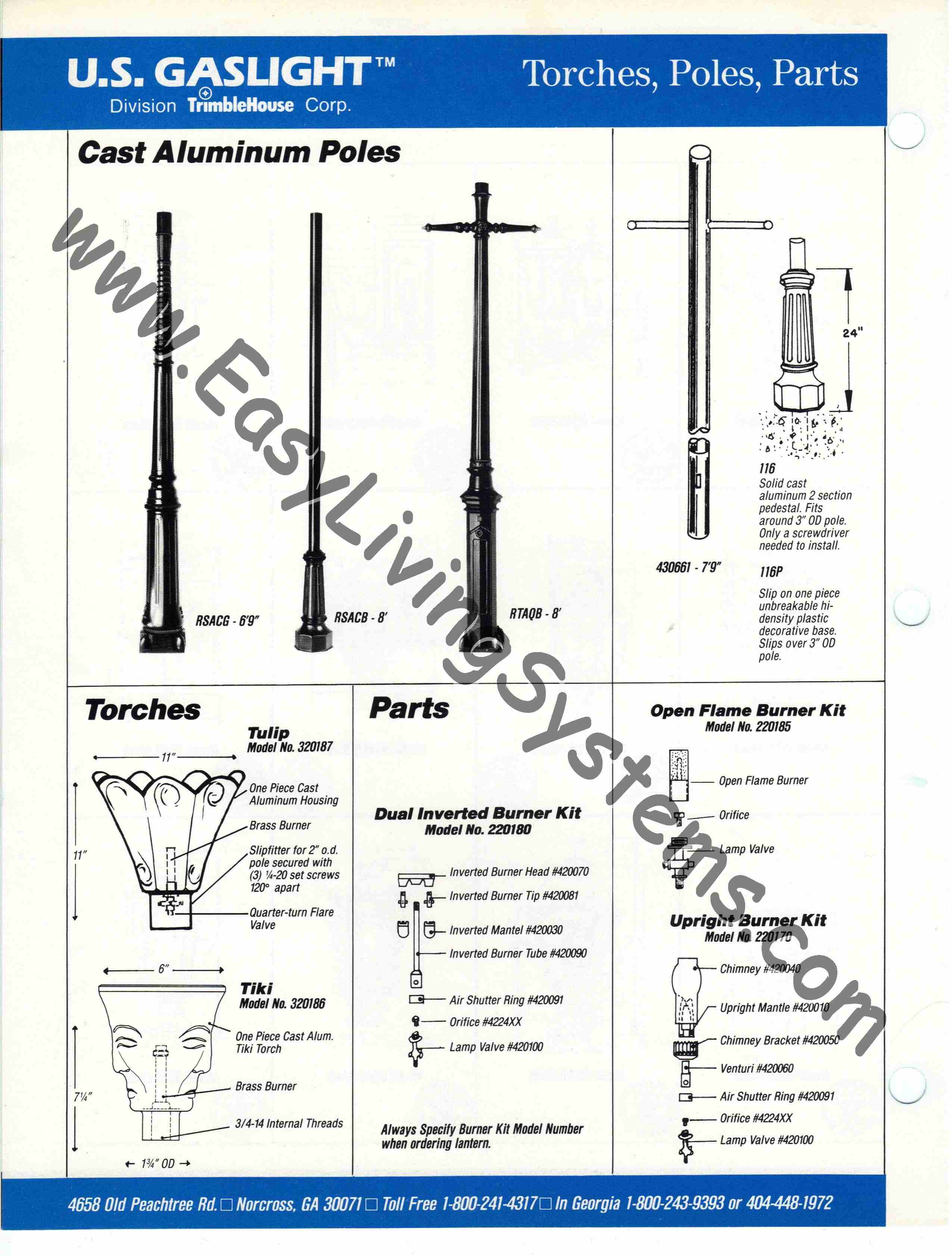 Heritage # GL-19 Gas Lantern by Char-Broil

Columbus Iron Work's Char-Broil Heritage Gas Lantern model GL-19 was
manufactured in Columbus, Georgia. Columbus Iron Works formed in 1853,
and manufactured cannons and other weapons for the Confederate army during the Civil War.
In 1948, they created the Char-Broil line and offered their first charcoal barbeque grill in 1953.

Coleman Gas Yard Light
Model 1902 Series 836

24.5 inches tall x 10.5 inches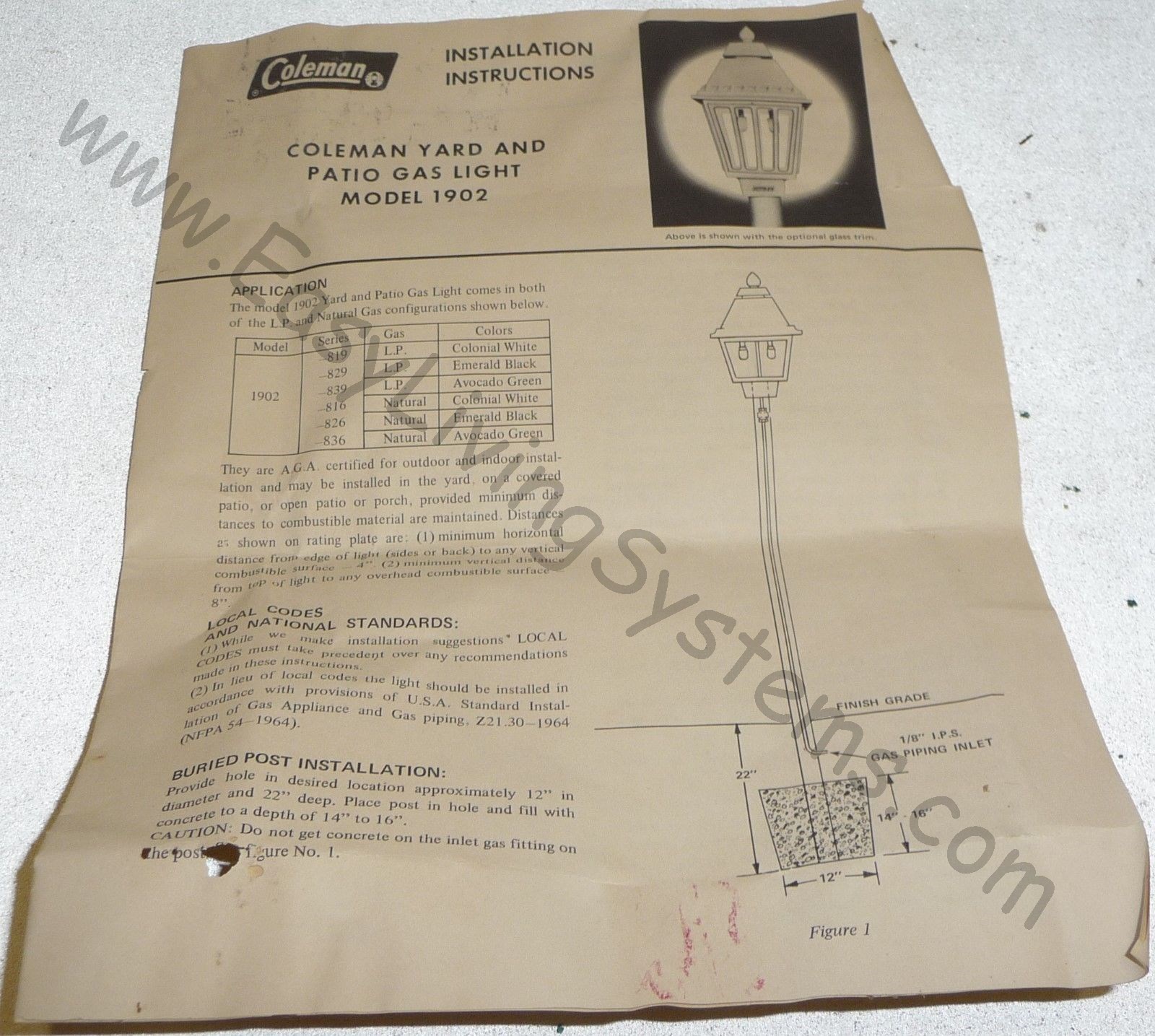 Gaslite by Arkla - Arkla Air Conditioning



Arkla # 2101 Gaslite


Arkla # E102A Gaslite


Arkla # 401 Doorman Gaslite


Arkla Swing Door Gaslite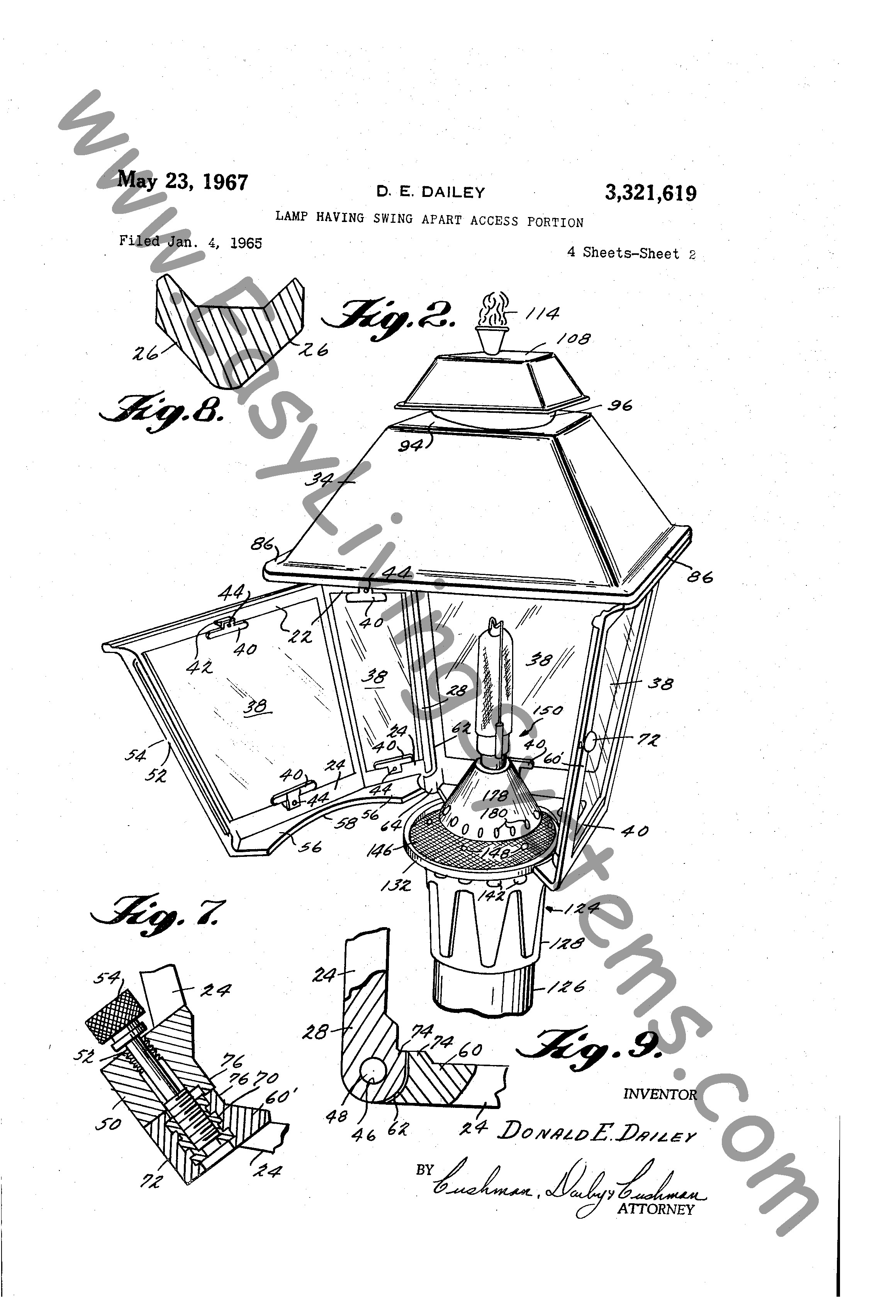 Arkla Gaslite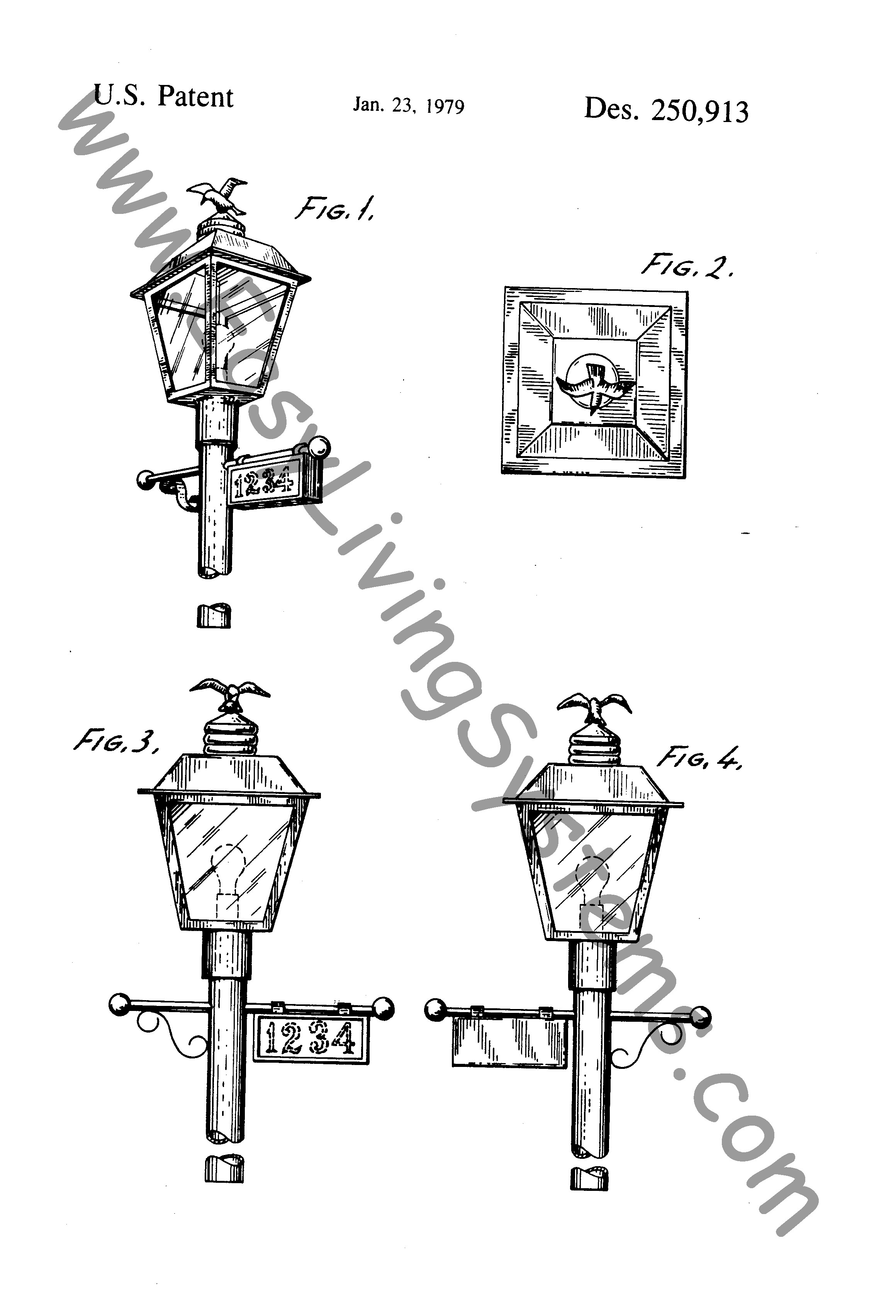 Gas Lamps by Charmglow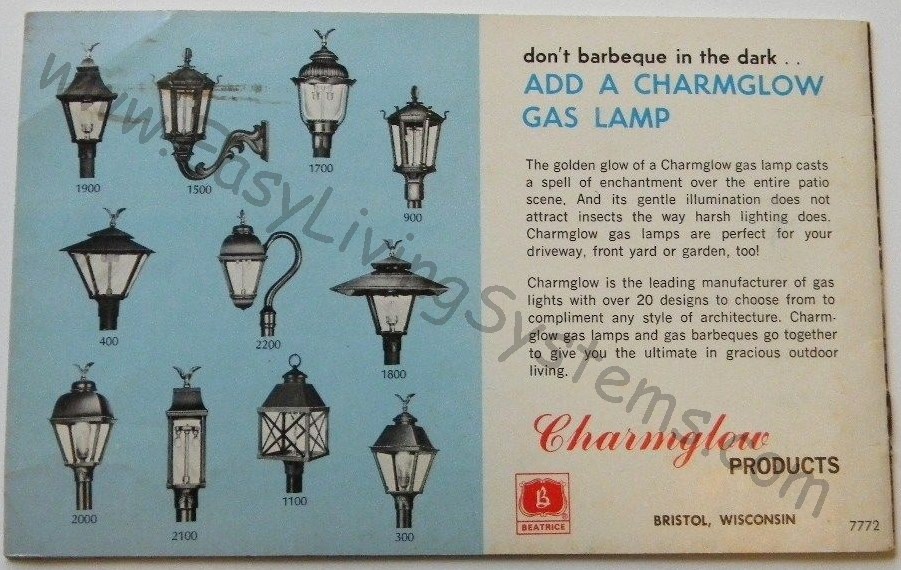 Charmglow # 100 Swing Open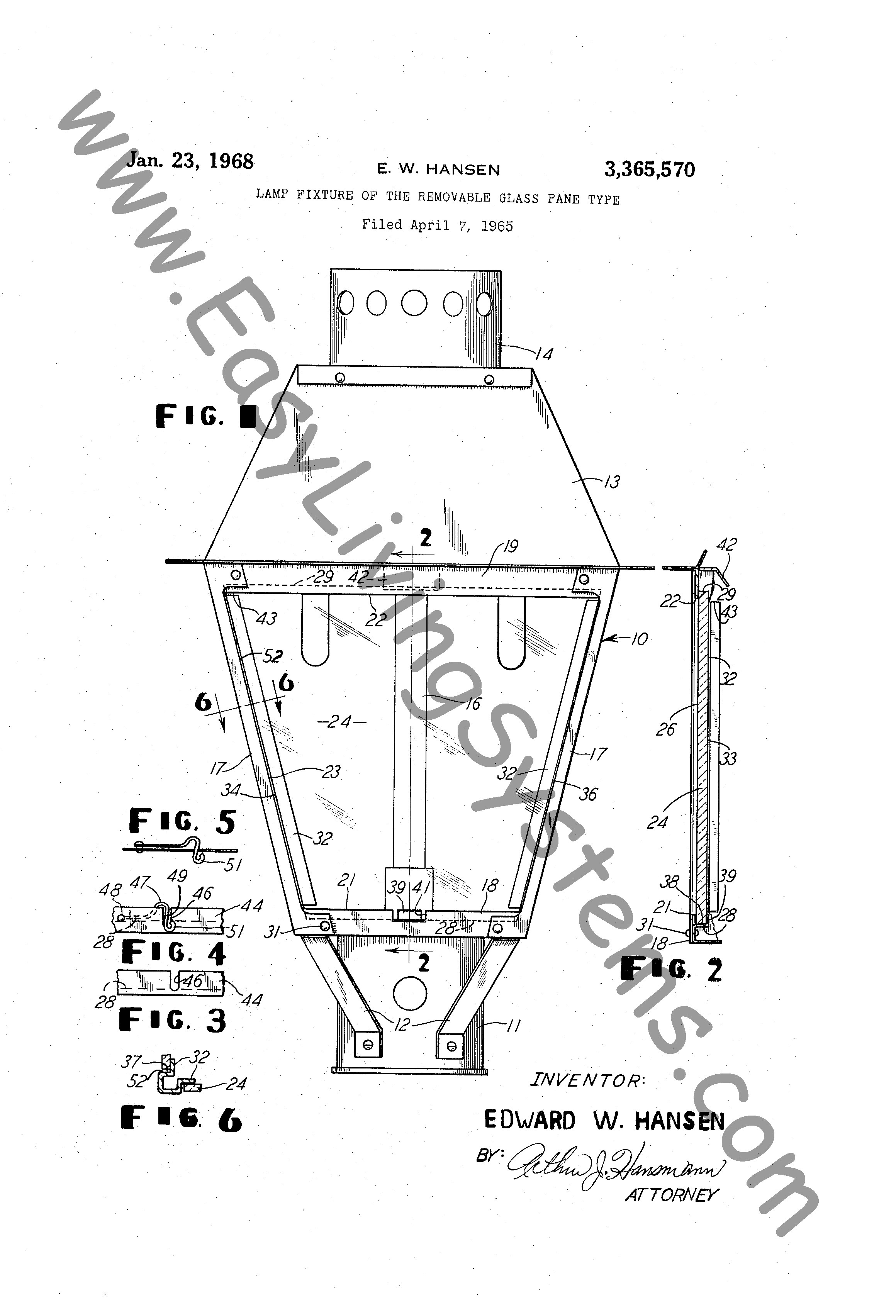 Charmglow # 2700 Wall Mount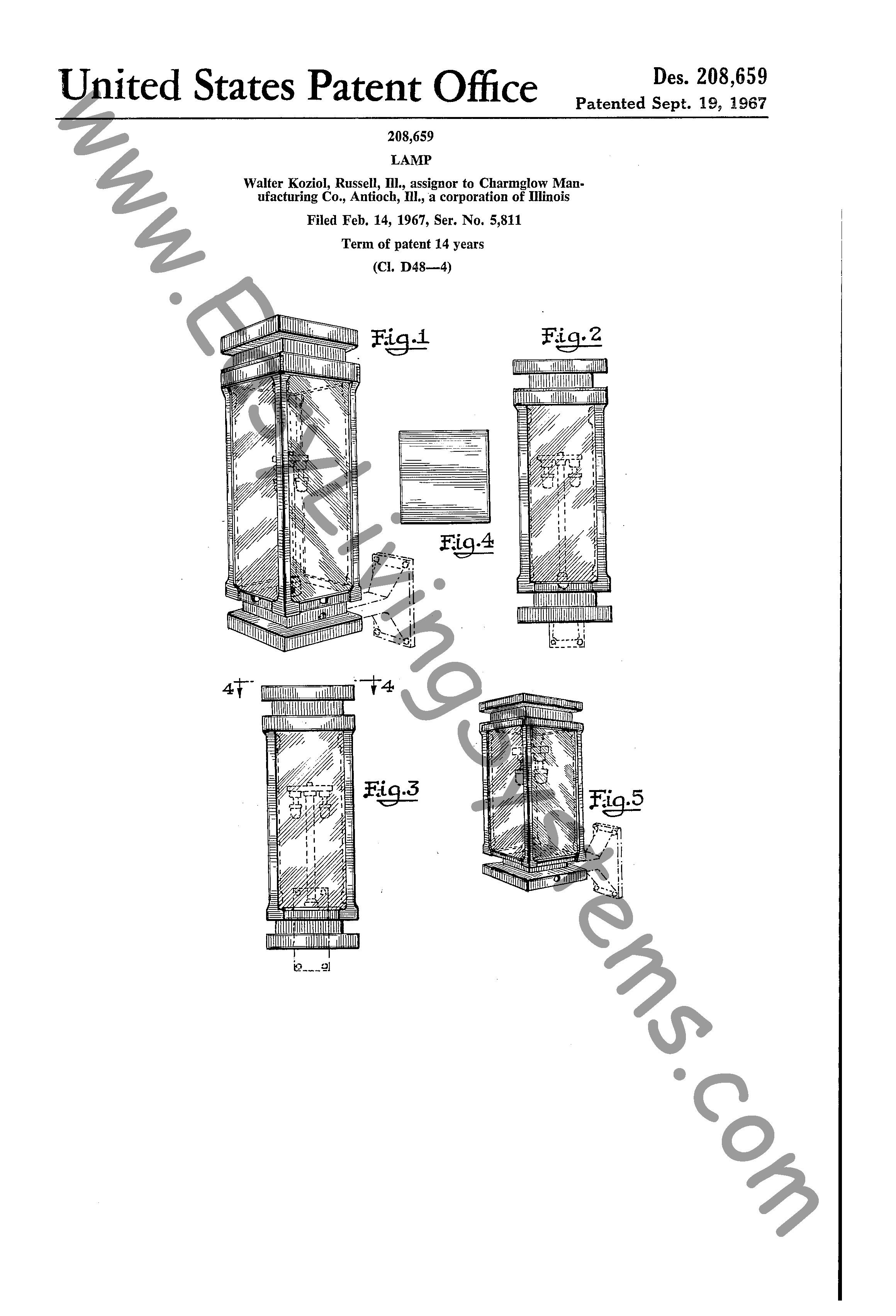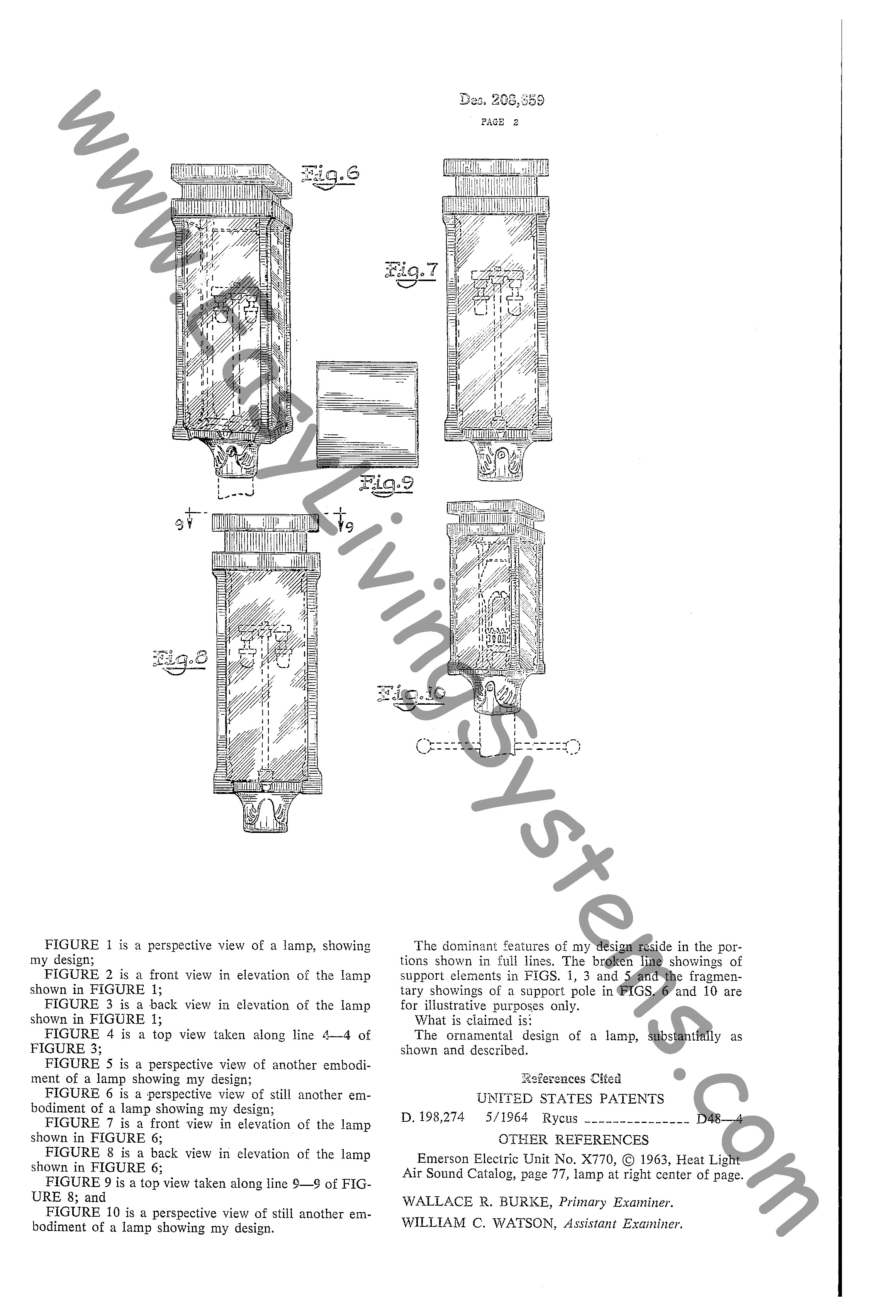 Charmglow # 300 Post Mount

Charmglow # 1700 Post Mount


Charmglow # 1700 New Dome Style Post Mount


Charmglow # 1900 Post Mount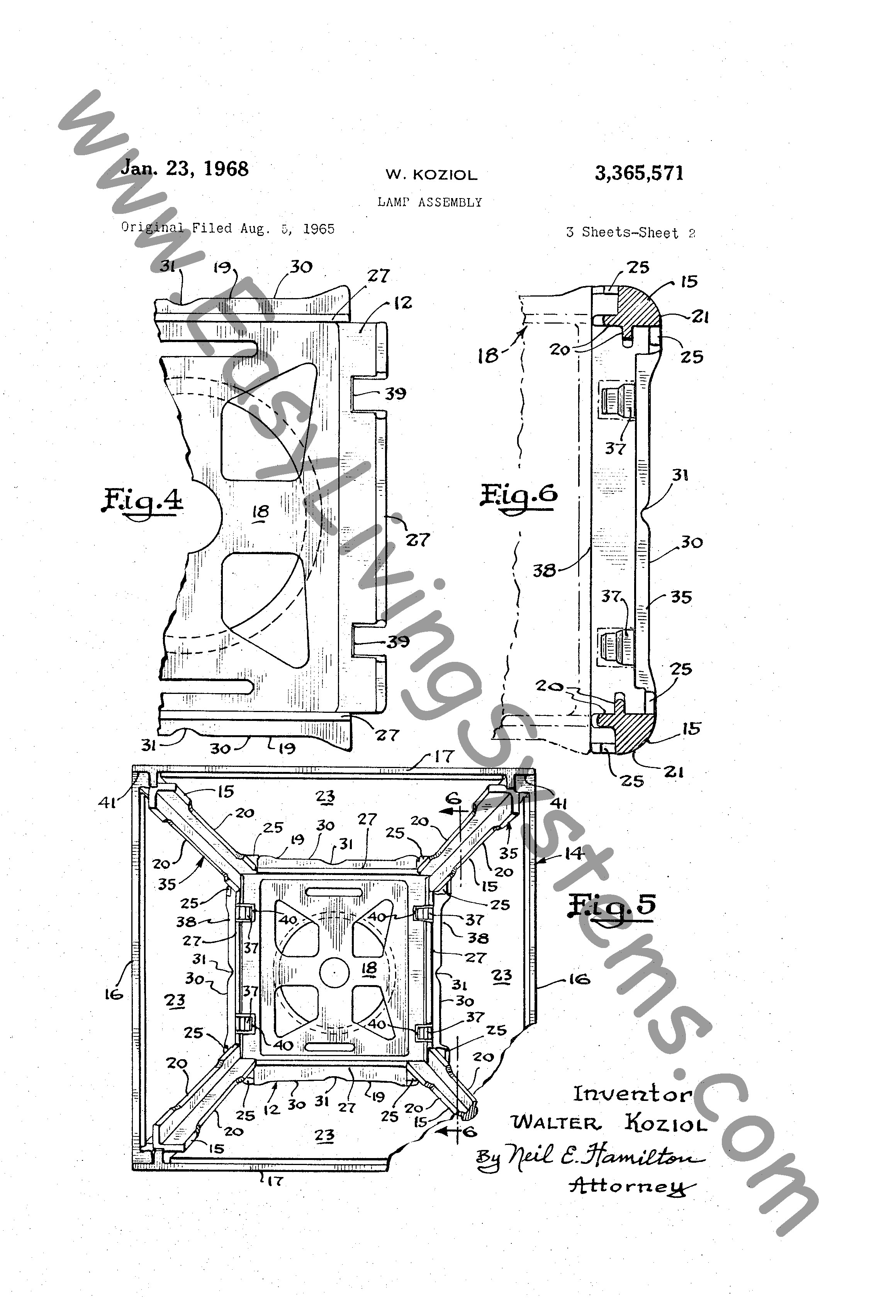 Welsbach Boulevard and Victorian Comparsion
Welsbach 36 Boulevard